Turnkey Direct Mail Programs
Contact the most Qualified and Responsive Consumers with Sprint Data Direct Mail Campaign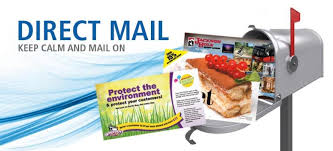 The mailing list is one of the most important pieces of any direct mail campaign. Get your message in front of the right targeted group to be successful. Send your message to the wrong people, and your campaign can become a disaster. Sprint Data Solutions creates only high powered successful direct mail campaigns.
Sprint Data Solutions mailing lists put you in touch with the right focus group by giving you the most responsive targeted live responsive data in the world. We give you the option to segment your list with over 400 different attributes put right on target each and every time.
Achievements of Targeted Direct Mail
Reach a more specific group and qualified audience for your offering.
Tailor your message to the needs of your ideal customer
Reach out to your niche market group niche your market is
Higher relevance, which leads to greater engagement and response
Sprint Data Solutions Makes Targeted Direct Mail Easy
Pulling off a successful targeted mailing can be complicated. Luckily for you, Sprint Data Solutions takes care of everything for you with our full-service targeted direct mail option.
Our team of direct mail experts works with you to nail down your geographic region and the audience you want to target. We then procure the mailing list for you, design your direct mail pieces, print and address them, and mail them out using our on-site USPS Post Office to make sure it arrives at its destination.
What's Included with Our Targeted Mailing Service?
Mailing List & Area Analysis
Custom Design & Unlimited Revisions
Printing Costs
Postage and Delivery Costs
Mail Verification by Our On-Site USPS Facility
Flexible Payment Options
Expert Guidance from Start to Finish
Targeted Mailing List Examples
Targeted direct mail can be extremely powerful when used the right way. Real estate agents, financial institutions, healthcare providers, home service companies, restaurants, and retailers all use targeted mailing lists to reach the consumers that matter most. Below are some popular examples of targeted direct mail lists, all of which we can provide for your next campaign.
Business-to-Business Lists
Target businesses by location (radius, area code, city, county, state, or zip code), business type, or data such as the number of employees, annual income, number of years in business, NAICS code, and more.
Homeowner Mortgage Lists
Get in touch with homeowners looking to refinance the terms of their home mortgage. Sprint Data Solutions Mortgage mailers produce results on each and every campaign.
Donor Mailing Lists
Sprint Data Solutions fundraising campaigns surpass the desired amount of capital looking to be raised by 20%+ on almost every campaign. Our tailored letters and high powered data make fundraising a breeze.
Renter Lists
Realtors and financial institutions often target renters with higher incomes to get them interested in purchasing a home. Target all renters in your area or refine by demographics and behavioral characteristics.
Client Mailing Lists
Sprint Data Solutions tailored client mailers. Will get your telephone doing the twist right on your desk. All your current and former clients will be on the phone.
Marijuana Smokers Mailing List
Sprint Data Solutions marijuana smokers mailing campaigns will get your dispensary full of new clients. Sprint Data Solutions mailers are the dispensaries TOP choice for direct mail.
Gambler Mailing Lists
Sprint Data Solutions will get your Slot Bar or Hotel Casino filled with NEW HIGH ROLLERS. Sprint Data Solutions Gambler List and Mailers produce HIGH ROLLER results on every campaign.
Dental Office Mailing Lists
Fill your dental practice or office with new clients who are close to office and in need of your service. More importantly qualified NEW clients that are interested in your services.
Radius Mailing List
Reach out to each and every NEW customer in a certain distance from you store or business. Sprint Data Solutions will no stone unturned in your marketing next campaign.
Mail Order Buyer Mailing Lists
Sprint Data Solutions mail order buyer mailing makes ever direct mail campaign a success. Reach out to people who respond to direct mail and more importantly purchase via direct mail offerings, Dollar for Dollar, Pound for Pound nothing beats or competes with direct mail.
Turnkey Targeted Mailing Programs
Because of the popularity and frequency of which our clients send out new mover and birthday mailers, we created two turnkey programs to help automate the process of marketing to these groups.
Every month, we pull a list of new movers or those with birthdays in your area and mail customized postcards to them. These programs are designed to save you time and fit into any budget. Simply set a cap on how many you want to send each month so you never go over budget and we'll handle the rest.
ALABAMA Consumer E Mail List DIRECT MAILING CAMPAIGN Mailing List
Arkansas Consumer E Mail List DIRECT MAILING CAMPAIGN Mailing List
ARIZONA Consumer Mailing List DIRECT MAILING CAMPAIGN Mailing List
Arizona Consumer Mailing List DIRECT MAILING CAMPAIGN Mailing List
California Consumer Mailing List DIRECT MAILING CAMPAIGN Mailing List
Colorado Consumer Mailing List DIRECT MAILING CAMPAIGN Mailing List
Connecticut Consumer Mailing List DIRECT MAILING CAMPAIGN Mailing List
Delaware Consumer Mailing List DIRECT MAILING CAMPAIGN Mailing List
Florida Consumer Mailing List DIRECT MAILING CAMPAIGN Mailing List
Georgia Consumer Mailing List DIRECT MAILING CAMPAIGN Mailing List
Hawaii Consumer Mailing List DIRECT MAILING CAMPAIGN Mailing List
Idaho Consumer Mailing List DIRECT MAILING CAMPAIGN Mailing List
Illinois Consumer Mailing List DIRECT MAILING CAMPAIGN Mailing list
Indiana Consumer Mailing List DIRECT MAILING CAMPAIGN Mailing List
Iowa Consumer Mailing List DIRECT MAILING CAMPAIGN Mailing List
Kansas Consumer Mailing List DIRECT MAILING CAMPAIGN Mailing List
Kentucky Consumer Mailing List DIRECT MAILING CAMPAIGN Mailing List
Louisiana Consumer Mailing List DIRECT MAILING CAMPAIGN Mailing List
Maine Consumer Mailing List DIRECT MAILING CAMPAIGN Mailing List
Maryland Consumer Mailing List DIRECT MAILING CAMPAIGN Mailing List
Massachusetts Consumer Mailing List DIRECT MAILING CAMPAIGN Mailing List
Michigan Consumer Mailing List DIRECT MAILING CAMPAIGN Mailing List
Minnesota Consumer Mailing List DIRECT MAILING CAMPAIGN Mailing List
Mississippi Consumer Mailing List DIRECT MAILING CAMPAIGN Mailing List
Missouri Consumer Mailing List DIRECT MAILING CAMPAIGN Mailing List
Montana Consumer Mailing List DIRECT MAILING CAMPAIGN Mailing List
Nebraska Consumer Mailing List DIRECT MAILING CAMPAIGN Mailing List
Nevada Consumer Mailing List DIRECT MAILING CAMPAIGN Mailing List
New Hampshire Consumer Mailing List DIRECT MAILING CAMPAIGN Mailing List
New Jersey Consumer Mailing List DIRECT MAILING CAMPAIGN Mailing List
New Mexico Consumer Mailing List DIRECT MAILING CAMPAIGN Mailing List
New York Consumer Mailing List DIRECT MAILING CAMPAIGN Mailing List
North Carolina Consumer Mailing List DIRECT MAILING CAMPAIGN Mailing List
North Dakota Consumer Mailing List DIRECT MAILING CAMPAIGN Mailing List
Ohio Consumer Mailing List DIRECT MAILING CAMPAIGN Mailing List
Oklahoma Consumer Mailing List DIRECT MAILING CAMPAIGN Mailing List
Oregon Consumer Mailing List DIRECT MAILING CAMPAIGN Mailing List
Pennsylvania Consumer Mailing List DIRECT MAILING CAMPAIGN Mailing List
Rhode Island Consumer Mailing List DIRECT MAILING CAMPAIGN Mailing List
South Carolina Consumer Mailing List DIRECT MAILING CAMPAIGN Mailing List
South Dakota Consumer Mailing List DIRECT MAILING CAMPAIGN Mailing List
Tennessee Consumer Mailing List DIRECT MAILING CAMPAIGN Mailing List
Texas Consumer Mailing List DIRECT MAILING CAMPAIGN Mailing List
Utah Consumer Mailing List DIRECT MAILING CAMPAIGN Mailing List
Vermont Consumer Mailing List DIRECT MAILING CAMPAIGN Mailing List
Virginia Consumer Mailing List DIRECT MAILING CAMPAIGN Mailing List
Washington Consumer Mailing List DIRECT MAILING CAMPAIGN Mailing List
West Virginia Consumer Mailing List DIRECT MAILING CAMPAIGN Mailing List
Wisconsin Consumer Mailing List DIRECT MAILING CAMPAIGN Mailing List
Wyoming Consumer Mailing List DIRECT MAILING CAMPAIGN Mailing List